The Model 611 Area NIST is ideal for dedicated cells and comes available in two sizes: - 611 = Regular Unit (up to 9 nozzle sizes) - 611XH = Extended Range (11 nozzle sizes). Also available in Portable Heavy Duty Case.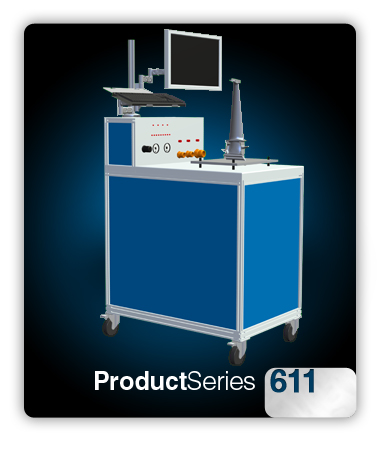 0.031 to 2.9 Sq. In. Area (5 Sq. In. with XH Option)
20 to 1870 Sq. mm Area


NIST Traceable airflow measurement
ANSI/NCSLZ540 Calibration
EFA Measurement accurate to +/- 0.2%
EFA Measurement repeatable to +/- 0.1%
External Plenum for fixture hookup. Can also do mass airflow measurements on blade and vane cooling holes
15 to 30 Seconds per part test with manual flow valve operation
EFA Range by external nozzle size. Interchangeable sonic nozzle choice
11 Single or dual sonic flow nozzle (1 or 2)
English and SI units
Shipping weight without crate is 360 lbs.
One year warranty on parts and labor


Networkable. Test results can be transferred to external programs in CSV file format
Microsoft Windows based computer
Production oriented Windows based part test software
Automatic data acquisition
QC Report, label and data acquisition file
Free operator training, testing and certification
Need more accuracy? CCDI can offer Digital Transducers.