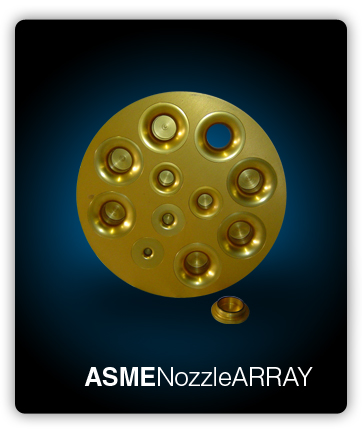 ASME Airflow Nozzle Array

Eleven calibrated NIST-traceable ASME Nozzles of various sizes (i.e. 0.5", 1", 2", 5") can be added up to select ranges for EFA ring calibration at pressures of 1 to 5 inches of Water. In most cases, an entire EFA ring can be calibrated by this single array (from 0.5 to 40 Sq. Inch effective area). Each of these ASME nozzles has been measured multiple times from a NIST traceable sonic nozzle flow rig. These can also be used in place of orifice plates.
Custom diameter selections are also available, tell us what sizes you require and we'll take care of the rest.