The Model 22 is perfect for accurate airflow testing of small segments, vane rings and Nacelle testing. This airflow machine is an accurate and stable EFA instrument for area airflow measurements of vane rings, combustors, segments and diffuser rings. These EFA machines can also serve multiple purposes for your testing requirements.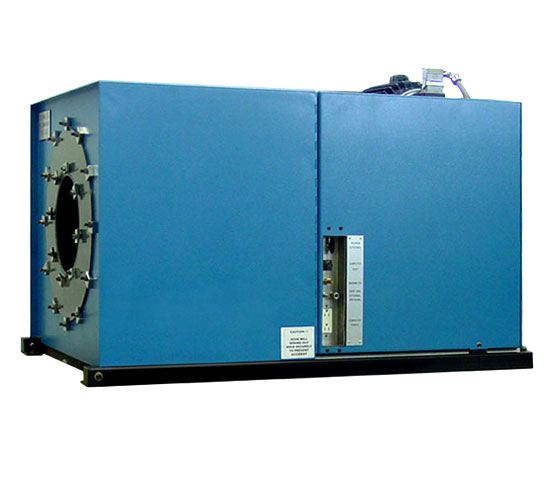 Area: 0.25 to 14 Square Inches
Pressure: 0" to 20" Water Column Gauge


NIST Traceable EFA
Programmable Part Profile for Fast Testing
All Density Parameters are measured
Room and Plenum Temperatures
Barometric and Plenum Pressures
Dew Point (Optional)
GE, P&W, ABB, Honeywell, Siemens, Rolls-Royce, and Solar Parts Testing
10 HP Blower Motor
Vector Motor Controller for 1.0 to 4,999.9 RPM
Less than one minute per EFA measurement
Orifice plates and ASME subsonic nozzle masters
Customer correlation table for each part
Four QC reports, label and data acquisition file
Free Operator Training, Testing and Certification
Shipping weight without crate is 950 lbs.
One Year Warranty on Parts and Labor


Need more accuracy? CCDI can offer Digital Transducers.