The Model 611 is a dedicated system designed to test the mass airflow of a small range of turbine engine components. Two nozzle sizes of your choice can be installed in this portable or cart flow rig. If budget is an issue, this machine may be the one for you.
Available in a small 2' X 3' cart or portable Pelican case!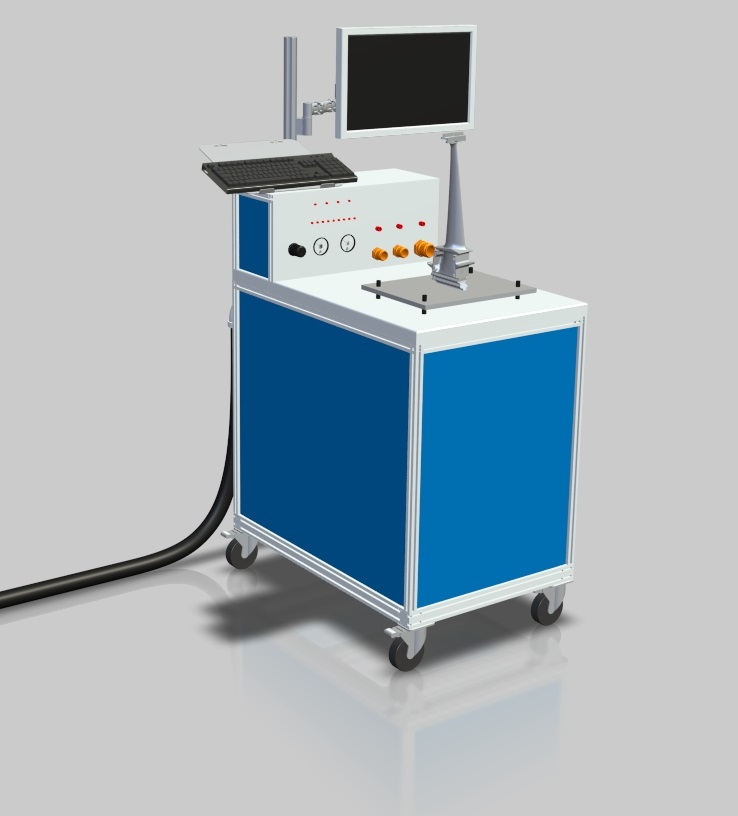 0.000119 to 0.102682 Pounds per Second
0.000189 to 0.163089 Flow Parameter


Now available in portable Pelican case for easy transport
NIST Traceable Airflow Measurement
Mass Flow Measurement Accurate to 0.56% with Analog Transducers (to 0.37% with Digital Transducers and special calbration options)
Flow Measurement Repeatable to +/- 0.25%
Ideal for Production Cells and Special Applications
15 to 30 Seconds per Part Test
Manual Flow Valve Operation (Automatic Pressurization optional)
Flow Range Determined by Nozzle Size
Interchangeable Flow Nozzles (choice of 11)
Single/Dual Sonic Flow Nozzles (1 or 2)
Low Pressure (0-2 PSIG or 0-50"H2O) option
High Pressure (0-50 PSIG) testing
English and SI Units
IBM Pentium Computer
MS Windows Based Part Test Software
QC Report, Label and Data Acquisition File
Free Operator Training, Testing and Certification
One Year Warranty on Parts and Labor
Can also flow small Effective Flow Areas measurements (using Low Press. Option)
High Range Model Available for 0.353-0.707" dia. Sonic Nozzles


Need more accuracy? CCDI can offer Digital Transducers.